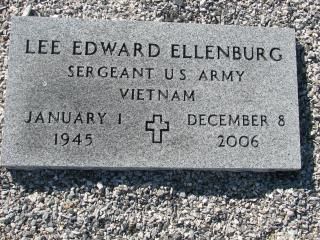 Since I am new to blogging, I just found out about the daily themes for genealogy blogs. I decided to start immediately by adding my daddy's tombstone as my first
"Tombstone Tuesday"
post.
Lee Edward Ellenburg
was born on New Year's Day in
Rabun County, Georgia
on January 1, 1945. He died on December 8, 2006 in
Gainesville, Hall County, Georgia
and is buried in
Baldwin Cemetery, Baldwin, Habersham County, Georgia
.